Maseca®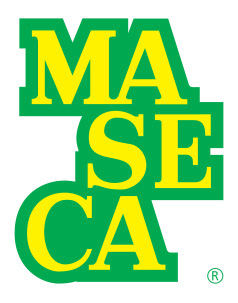 MASECA® is synonymous with corn tortillas and can also be used to make tamales, enchiladas, pupusas, atoles, and many other authentic Mexican, Central American, and South American dishes.
For generations, MASECA® has been considered the authentic instant corn masa flour. Over the years, grandmothers and mothers have passed on to their children the tradition of preparing meals with MASECA®, and they in turn have also come to depend on MASECA®'s quality, taste, and consistency.
MASECA®'s versatility in the kitchen is as unlimited as your imagination. You can make tortillas, tlacoyos, huaraches, quesadillas, tamales, sopes, enchiladas, gorditas, pastelitos de carne, chuchitos, empanadas, flautas – and those are just some of the traditional uses! Try making cornbread or cookies or even elegant hors d'oeuvres… you can do it all with versatile, dependable MASECA®.
Cooking from scratch is an excellent way to pass on your cultural traditions, and yes, it is also a great way to pass on your best cooking tips to the next generation.Be sure to visit MiMaseca.com for new and traditional recipes – try cooking something delicious with MASECA® tonight!